I fought for a long time to run stereotool the way I wanted. Not by jackd only stand alone, where you know what music card is on the input and what's on the output. Therefore I decided to do a tutorial for posterity: P how to run stereotool_gui_pi2 with vlc on raspberry pi3 with generated MPX and RDS.
We all know how to download and assign permissions for the program.
at the beginning we install pavucontrol.
$ sudo apt-get install pavucontrol
edit the default.pa file
$ sudo nano /etc/pulse/default.pa
we're looking for a ruler
# load-module module-null-sink
and we change to
load-module module-null-sink
we save the file with changes.
we should see null Output in the recording settings on the music card
in the vlc program in the Audio tab - audio devices - null output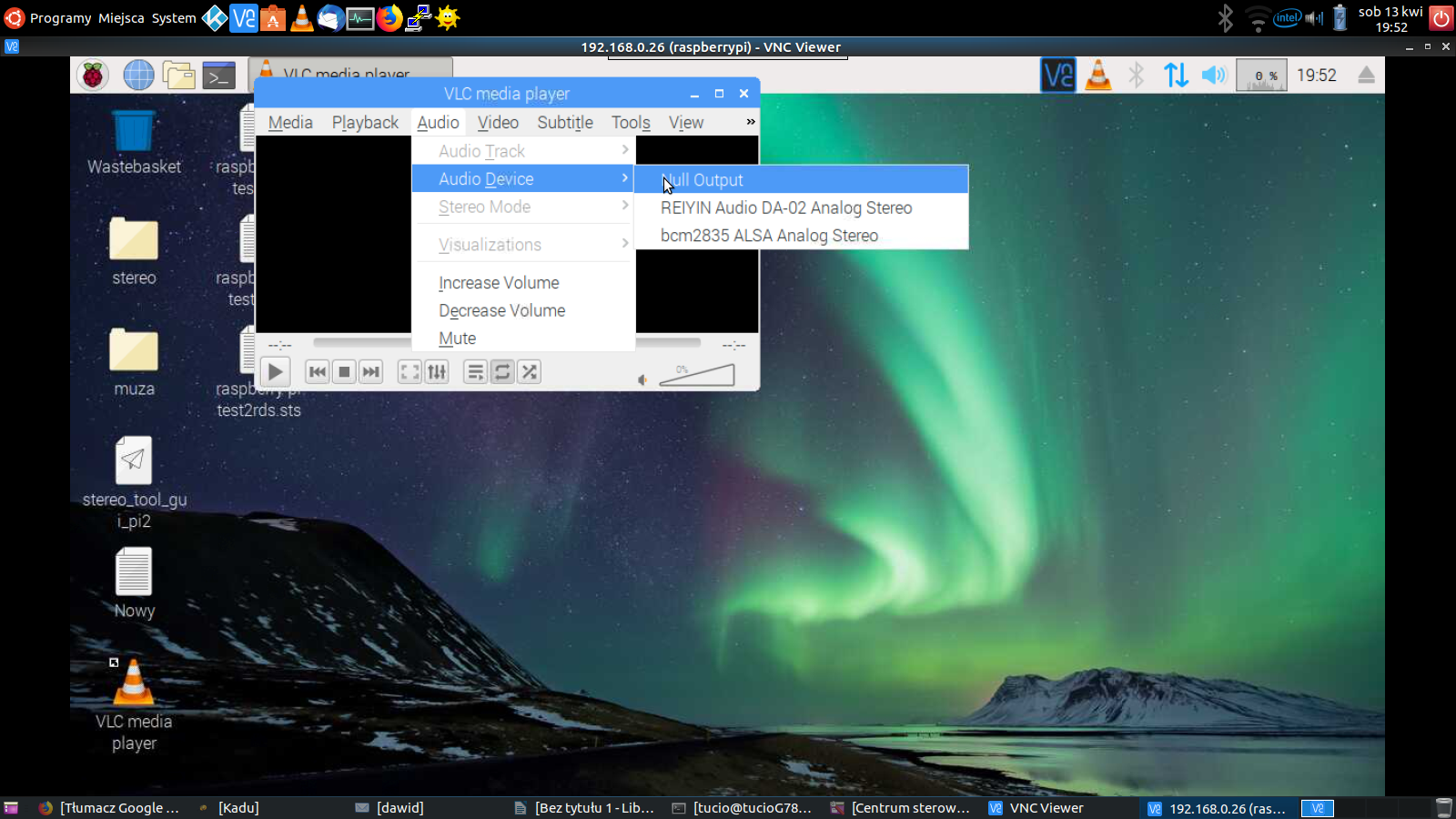 we start alsa first
$ jackd -d alsa -p 4096 -n 4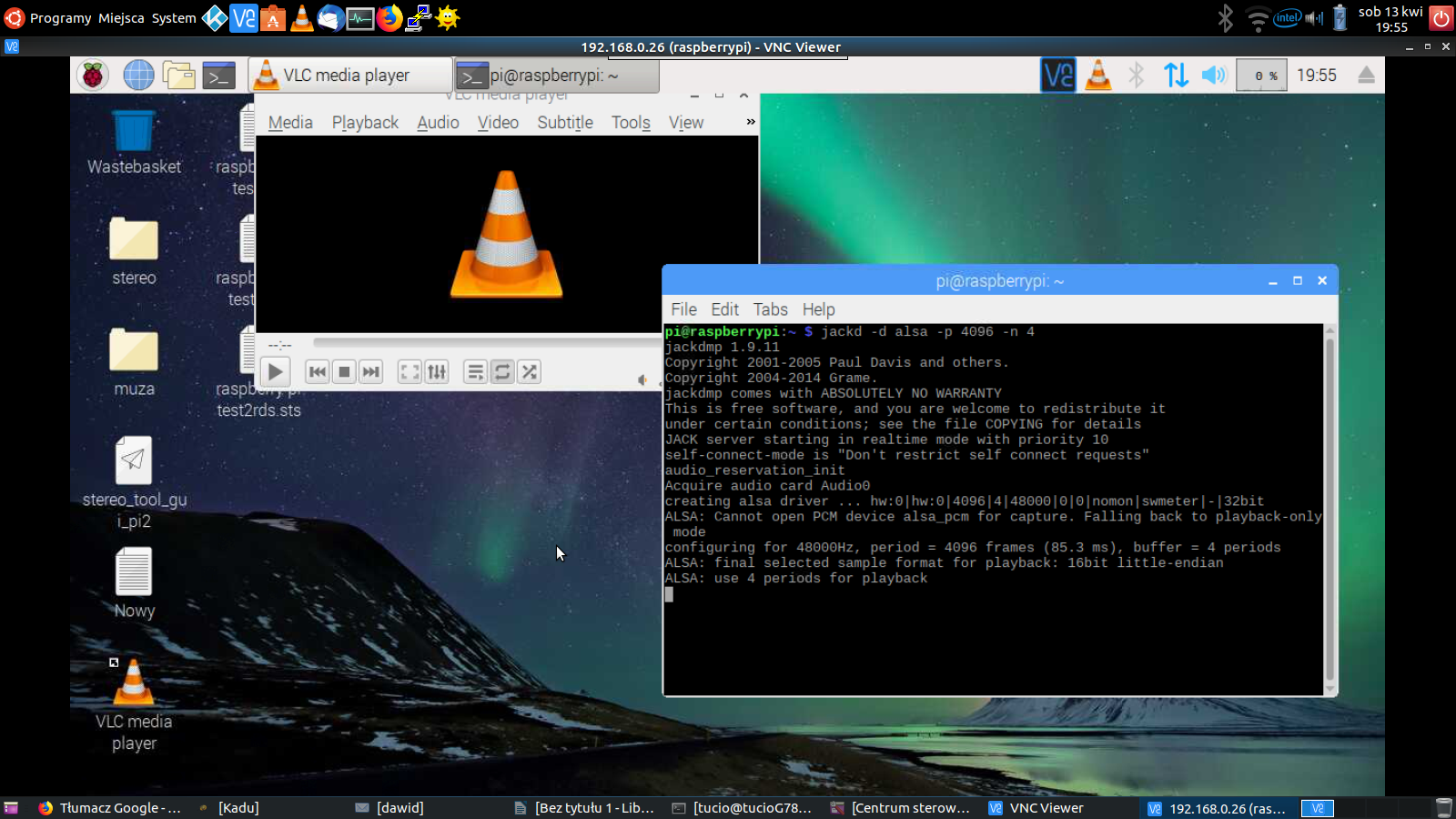 and run stereotool_gui_pi2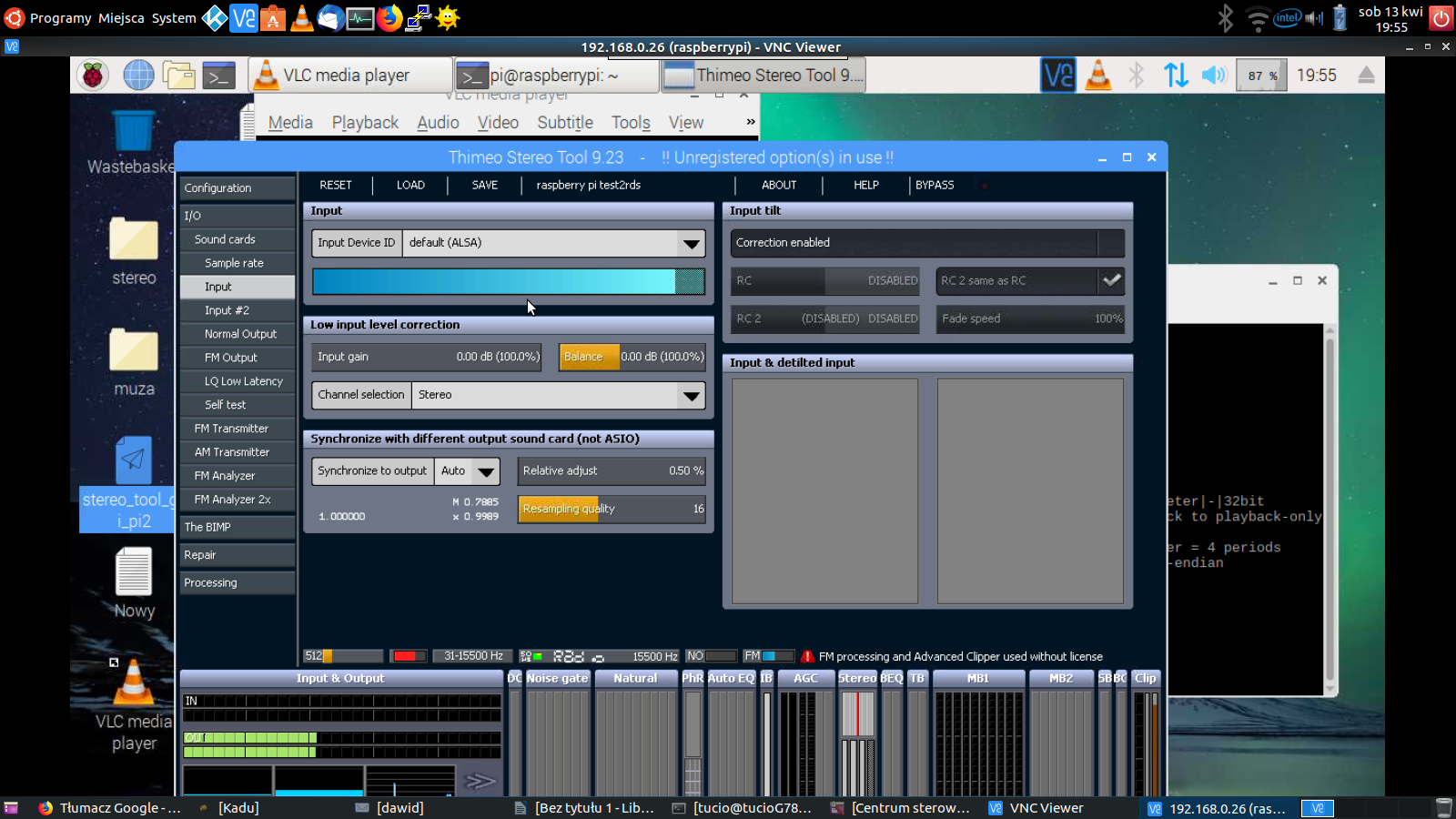 in the input card default (ALSA) tab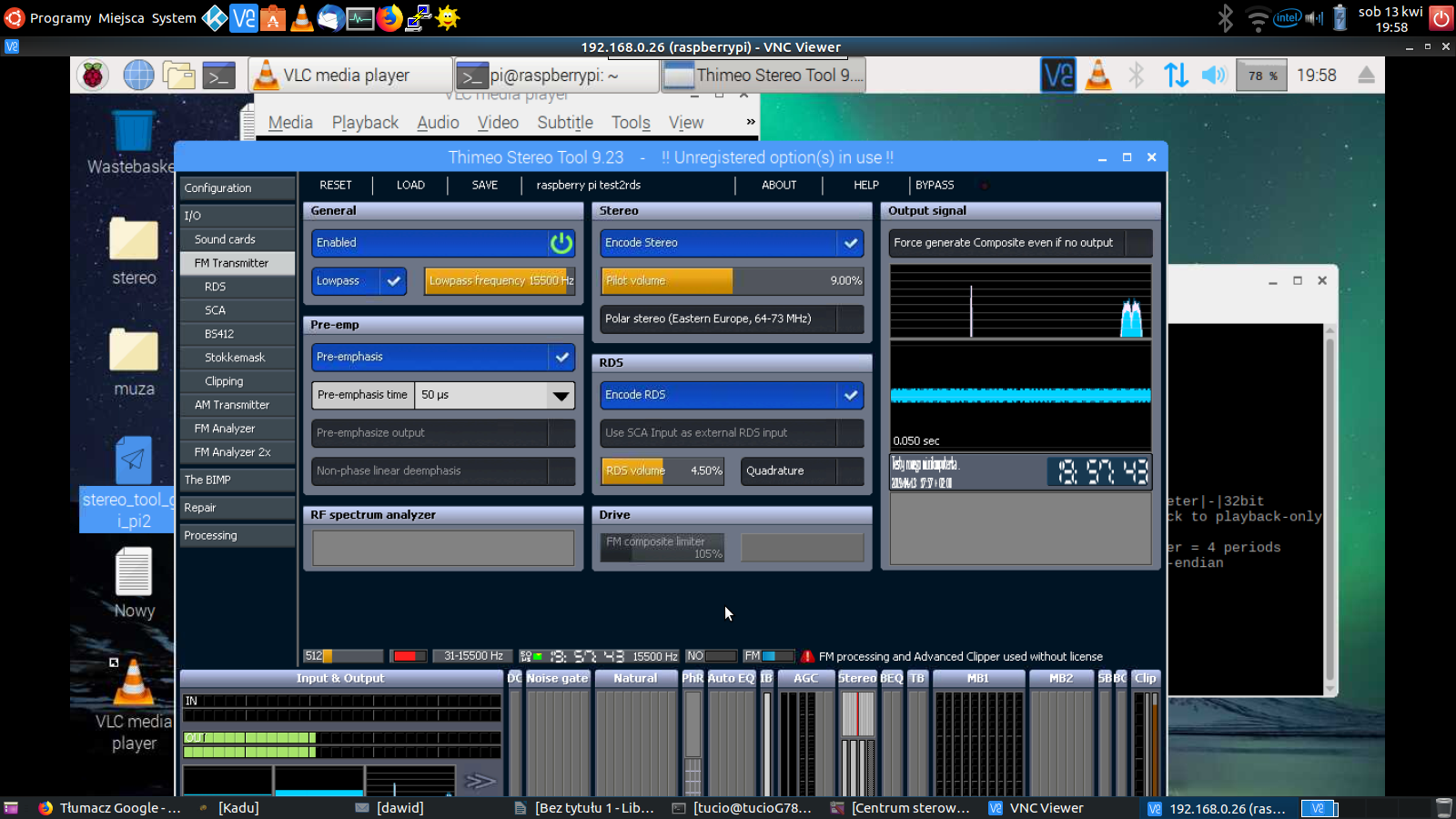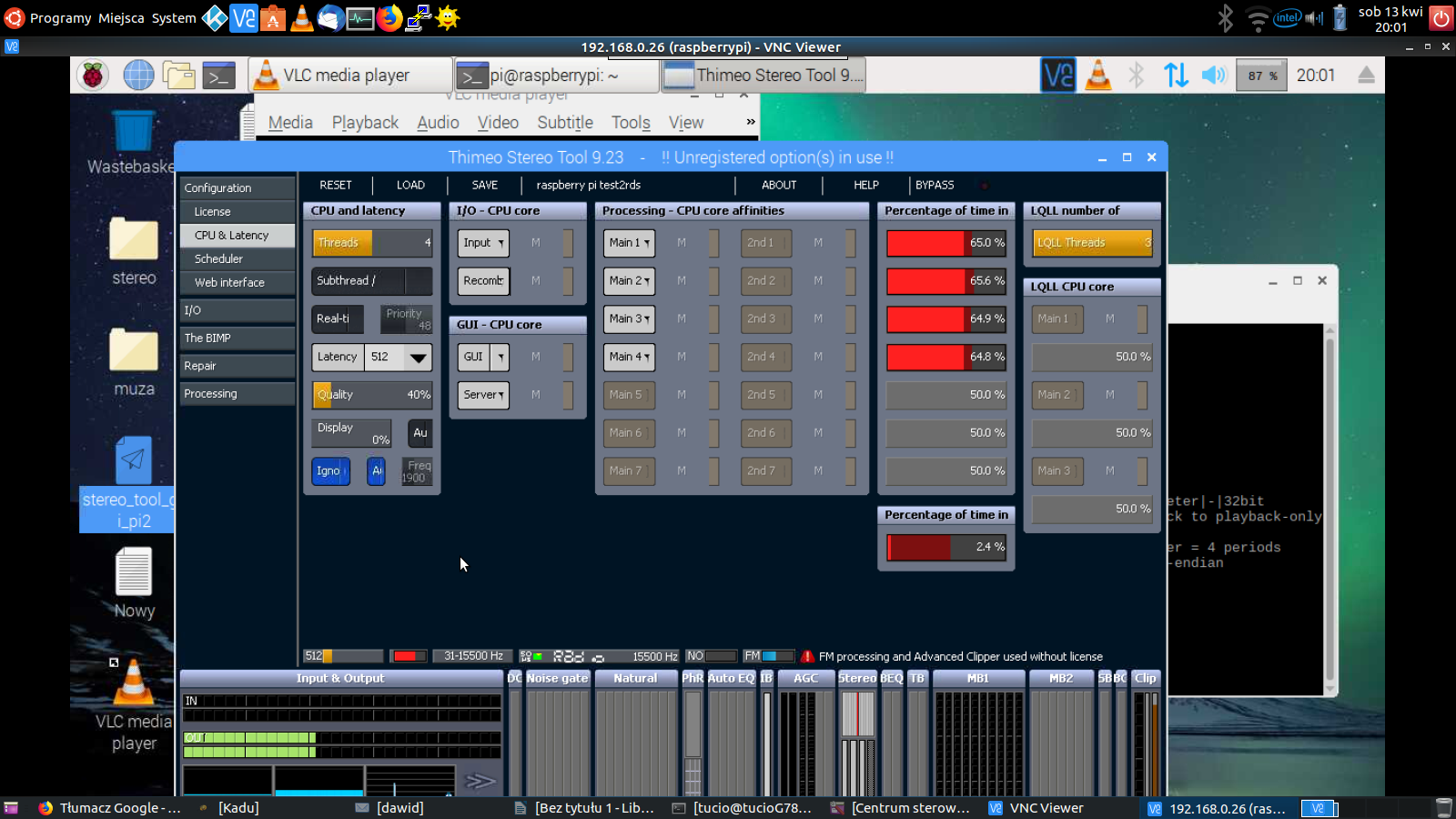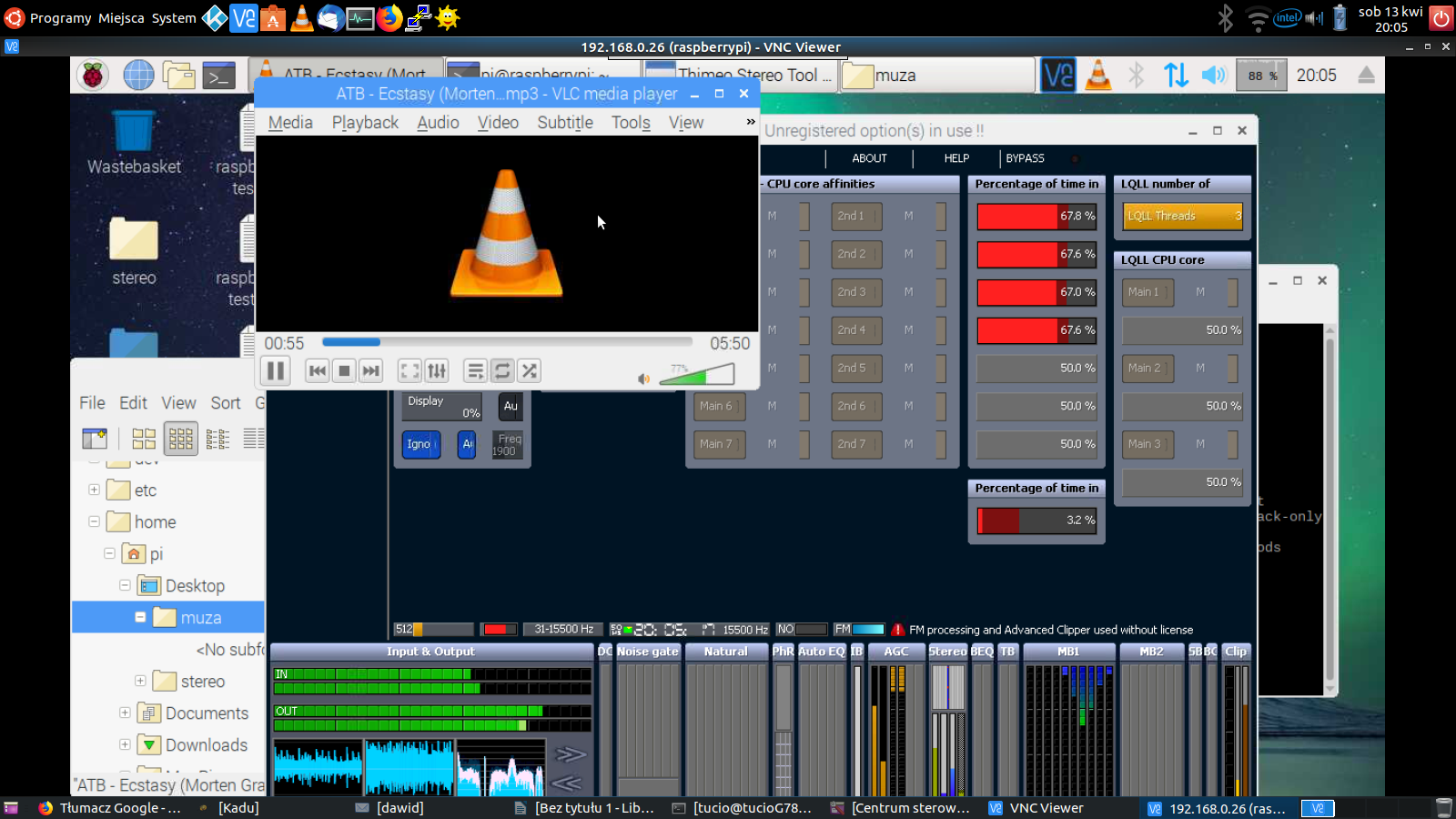 and in FM Output a usb card.
I use REIYIN Audio usb 192khz and everything on it is MPX and RDS.
http://www.aliexpress.com/w/wholesale-2 ... z-dac.html
it is known that it is raspberry but still the quality of the whore is satisfactory considering quality 40%
of course, I run everything remotely via PUTTY or ssh.
https://streamable.com/gvhft
sorry for my english google translate