Hi, I have a little problem with rpi and the "buster" distribution to be exact. When on "stretch" everything works as it should, ie chmod, then ALSA start (stereo_tool_gui_pi2) then on "buster" it throws an error in the photo below.
On raspberry pi 3b + (stretch) it's ok
On raspberry pi 3b + (buster) it doesn't work

On raspberry pi 4 (4giga) - (buster 32bit) the same error does not work
On raspberry pi 4 (4giga) - (buster 64bit) stereotool 64bit - it's ok
I don't use jack2 but pavucontrol "nullsink"
vlc play output card "null sink"
pavucontrol - record - monitor of null sink
stereotool - normal output (but MPX works)
No matter what version of the st.
"buster" 32bit raspberry pi 3b+ config nullsink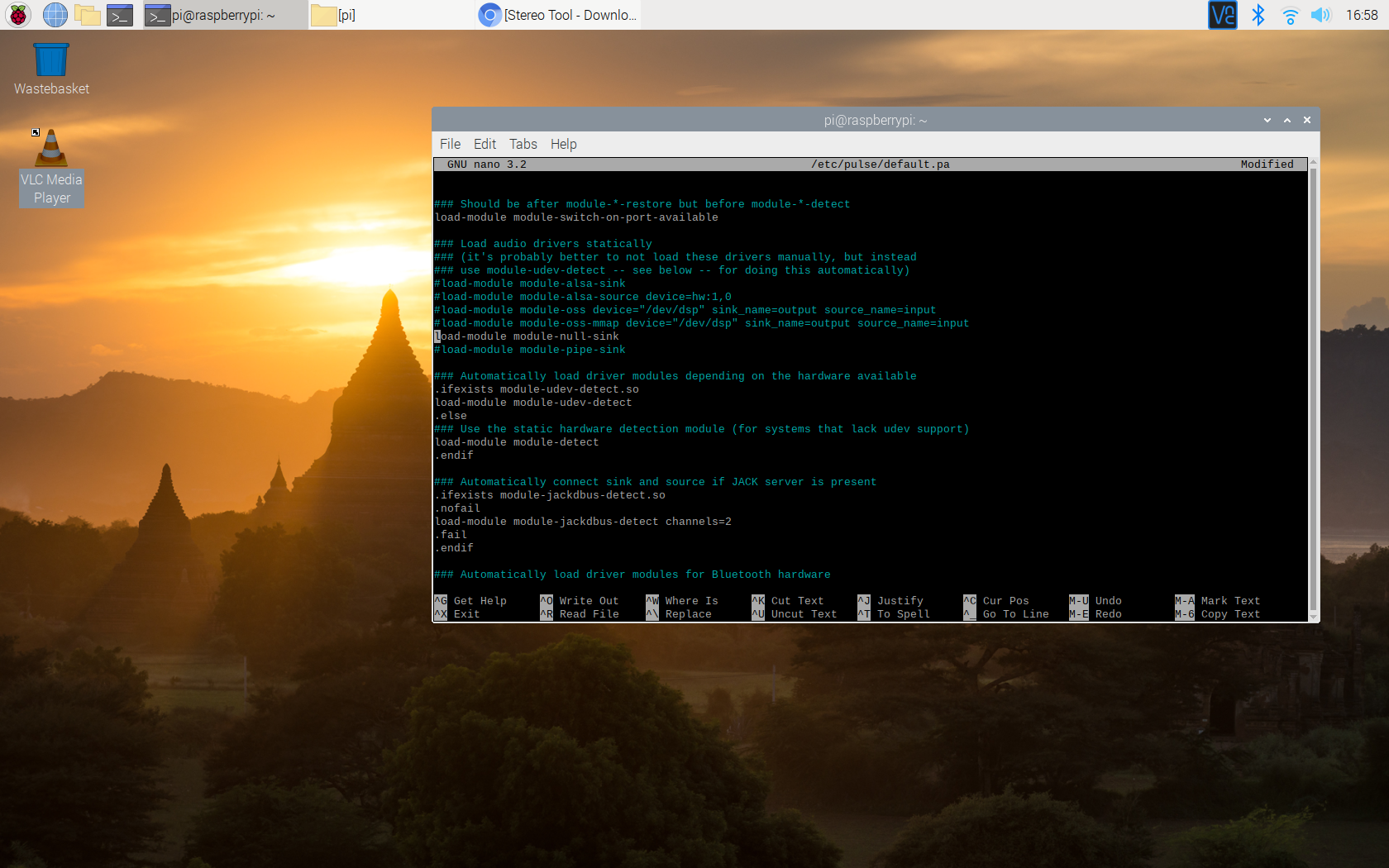 and this problem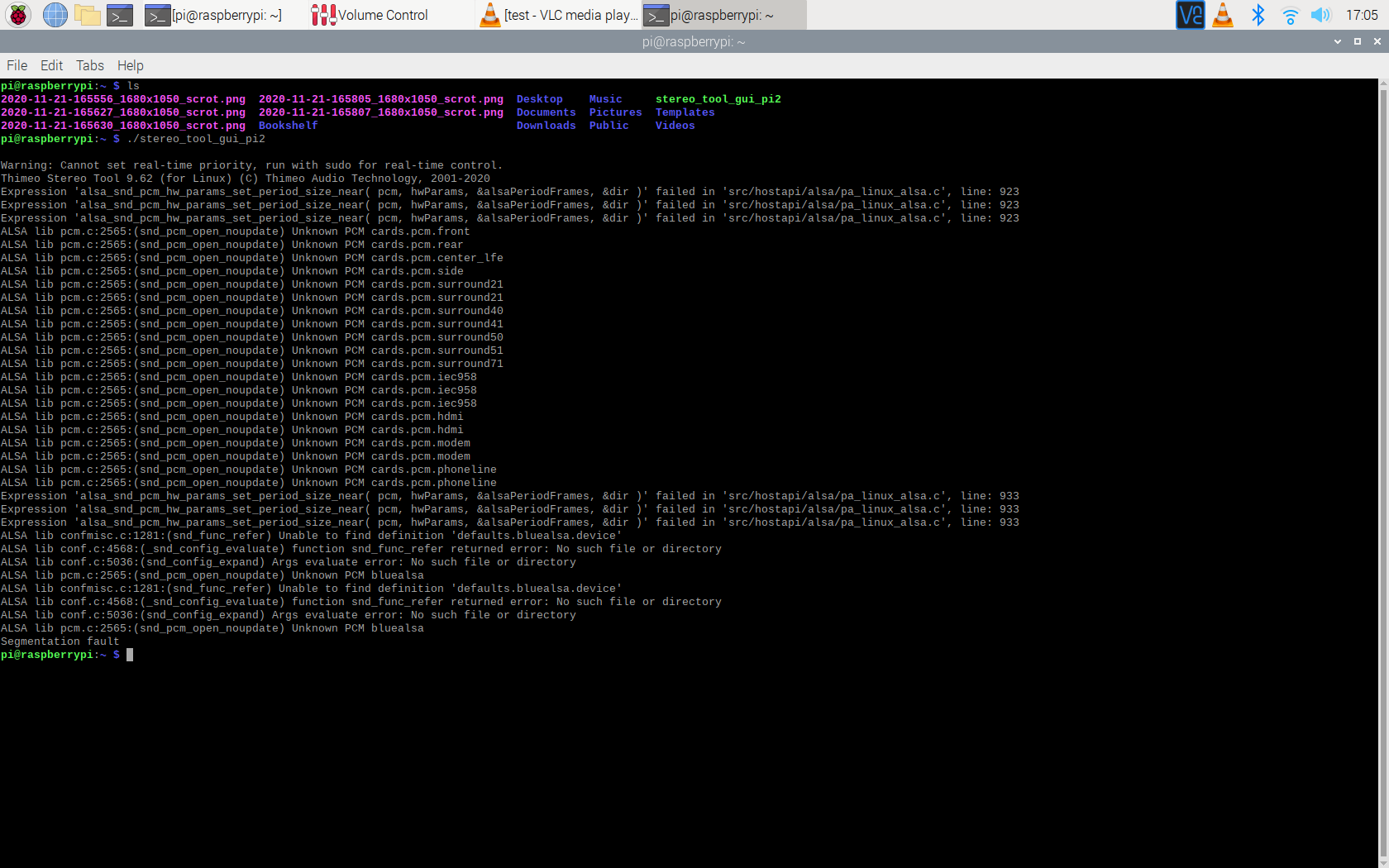 "stretch" ver 2019-04-08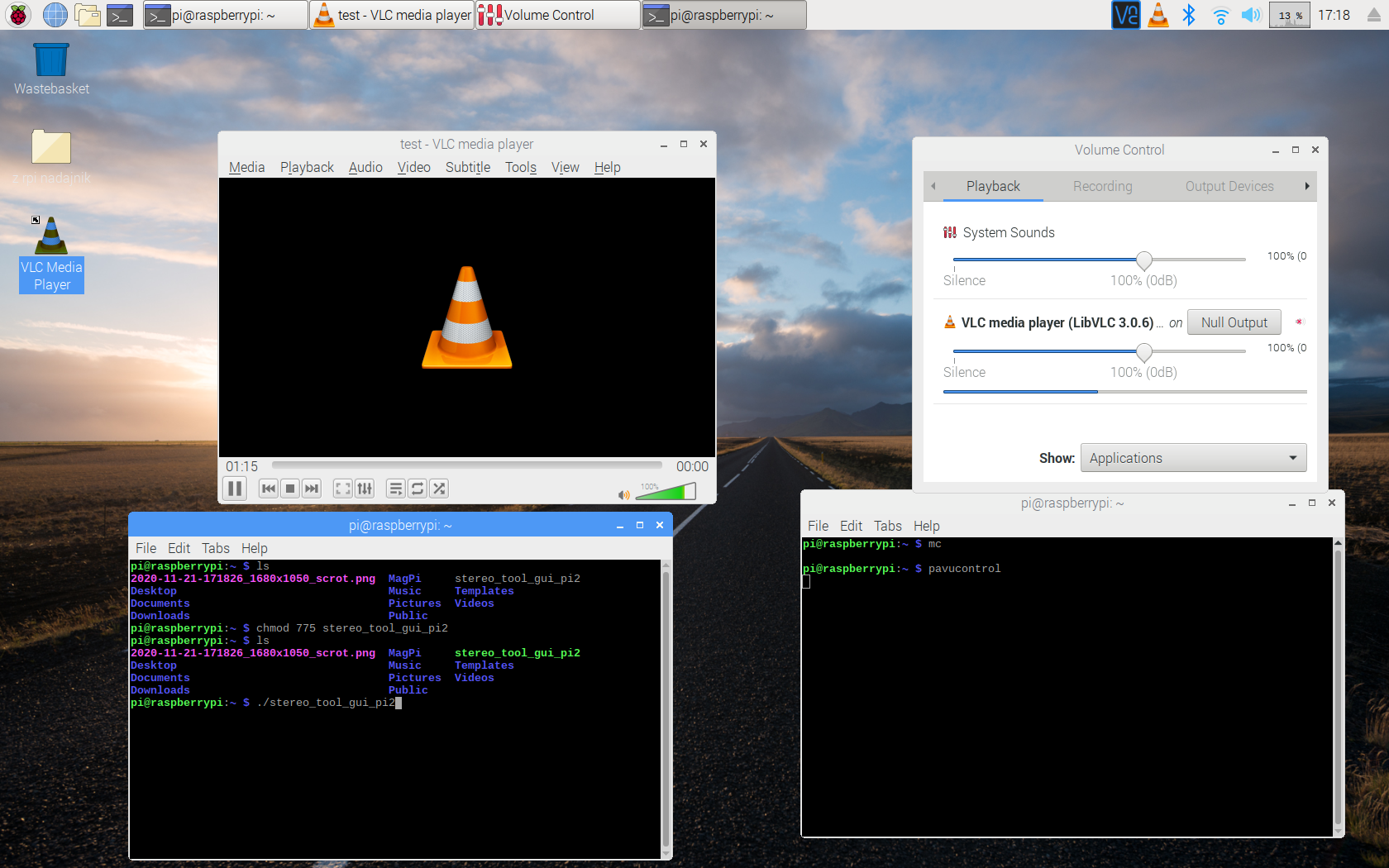 I do the same on every distribution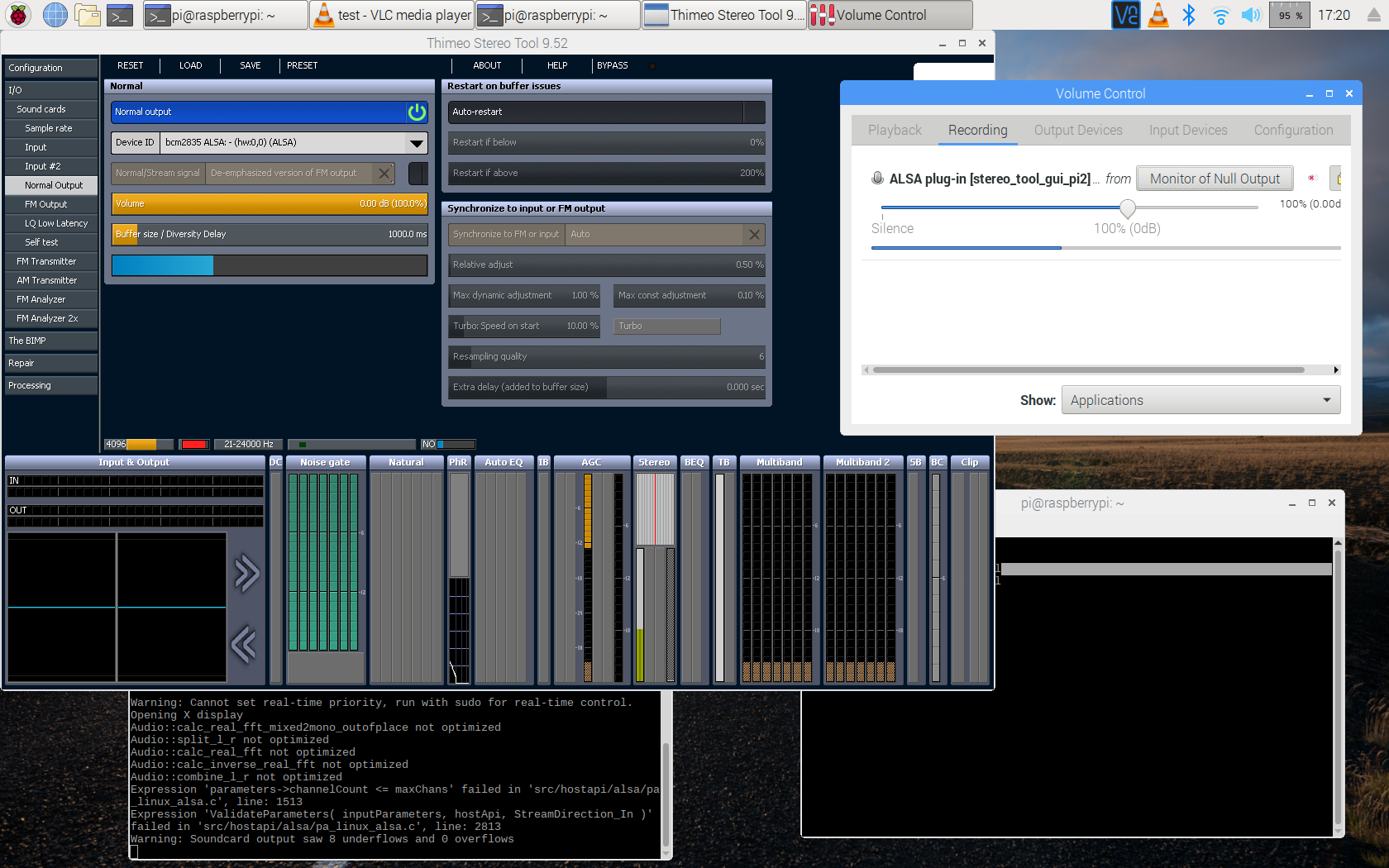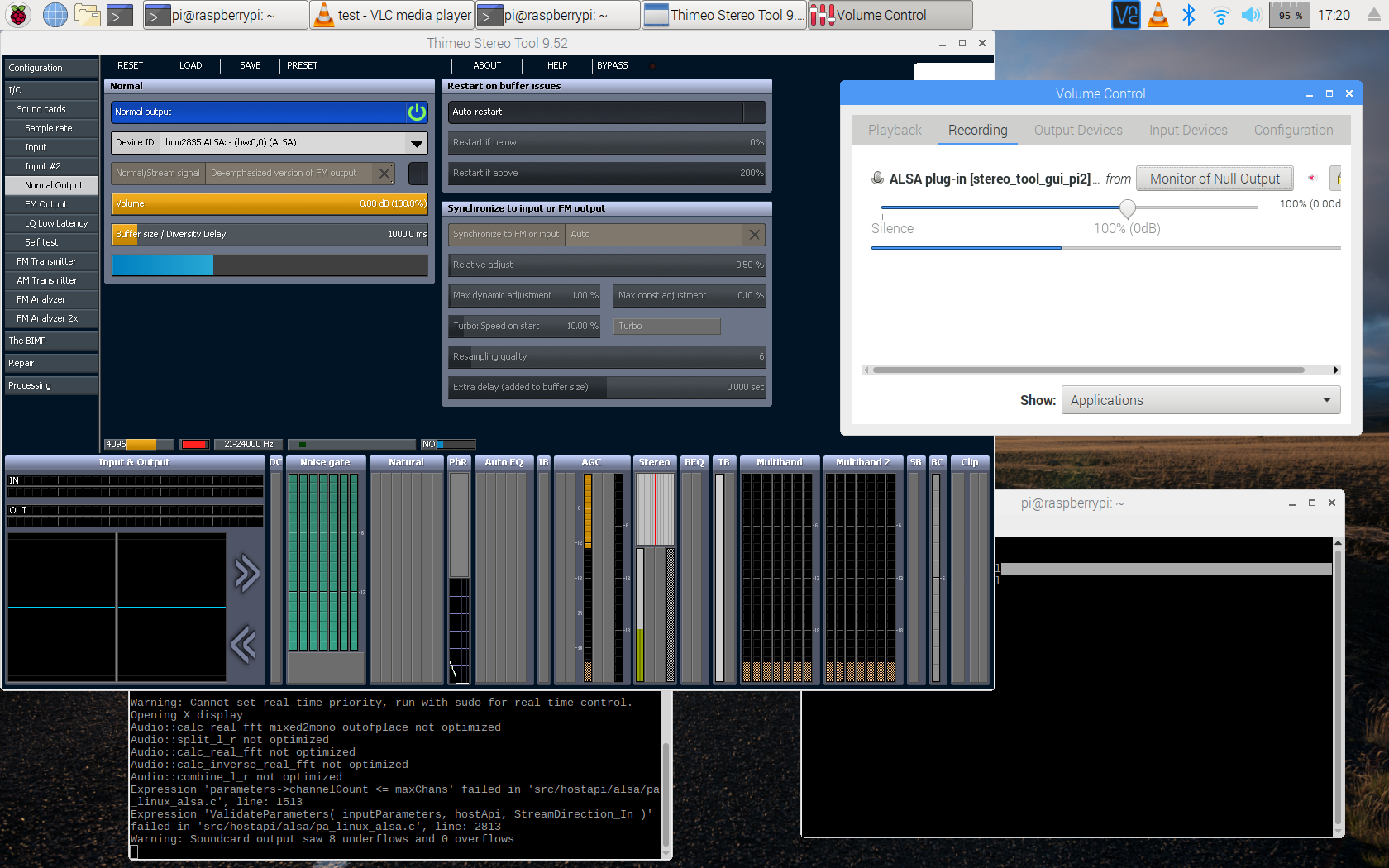 Raspberry pi4 (4gigs) raspberian os 64bit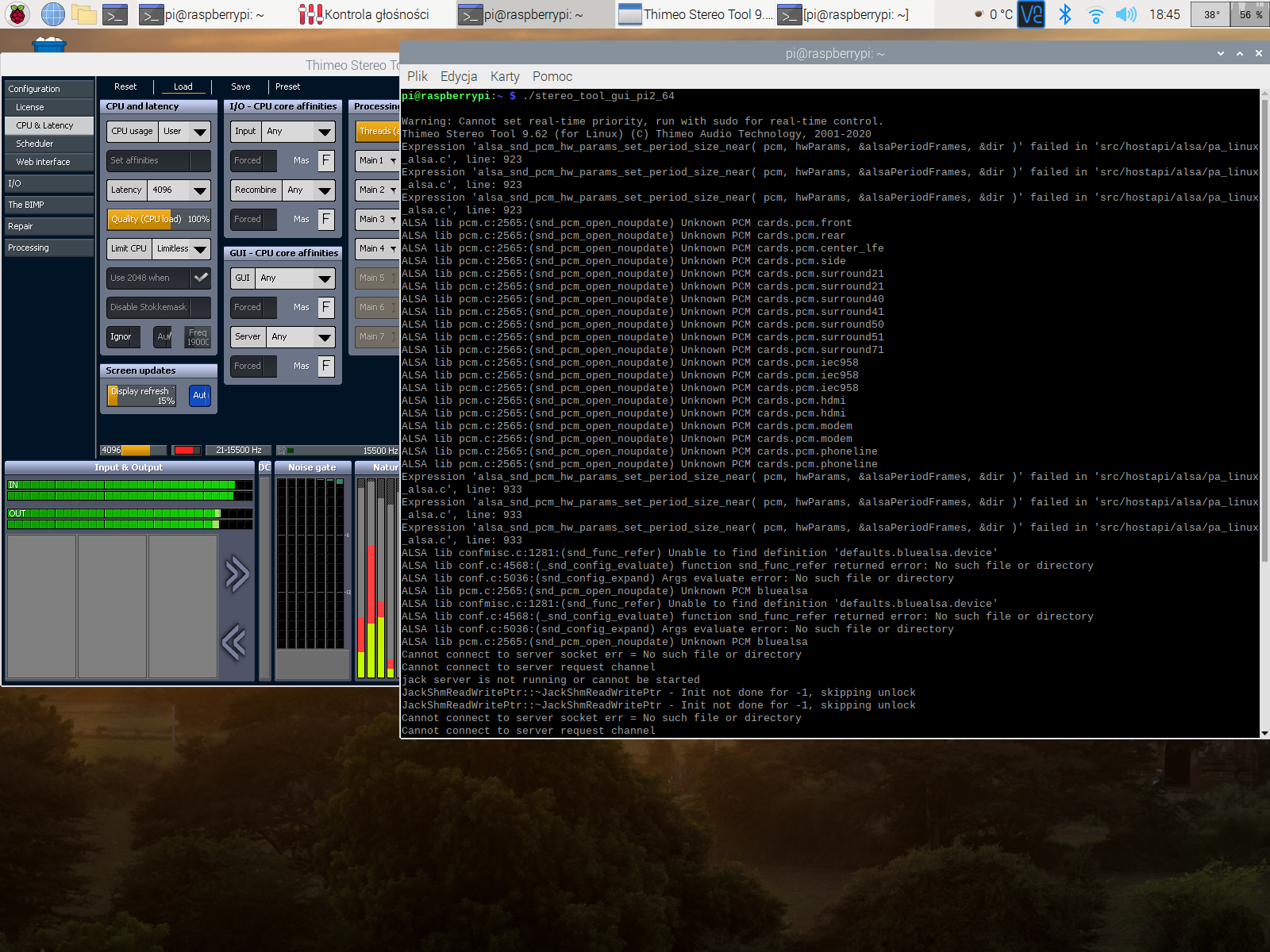 And it works
raspberry pi 4 (4gigs) os 32bit ,it does not work and the same error as on raspberry pi3b "buster" 32bit
I want it to go to 32bit because there is a remote desktop and no program or anydesk, teamviewer has no equivalent on raspberry pi4 64bit (arm64 not armhf) and vnc, nomachine does not enter the game where you have to enter IP.
unless we have to wait for anydesk, teamviewer until they do rpi 64bit versions
greetings and sorry for my english (google translate)