Quote:
For some reason the gonio meters that I've seen in the past had this 45 degree tilt, but I've searched and cannot find any screenshots. I've added flipping it by 45 degrees to the todo list. There already is a page with all the metering data. If you're missing specific things let me know.
I've also seen the 45-degree thing, but I definitely prefer a cardinal direction-style layout. I always assumed this was just a carryover from old-school analog units. Slightly anachronistic.
Quote:
it would be preferable to have a display not with points but with a continuous line (like an oscilloscope), and of course a Real time analyzer (RTA)
I asked Tom on Discord about a line for the Gonoiometer and the response had something to do with it being too resource-intensive in the current GUI code. I didn't push for further info, but I'm sure it would be handy to have a more detailed explanation.
There are in fact RTAs, but currently only in the web UI when you expand the Bands cells or the EQ. I think it would be very handy to have one for the final signal (whatever the ITU uses) and in the native UI. As it is, one needs to use the EQ right before the clipper and the web UI to see it in the right place.
Attachment: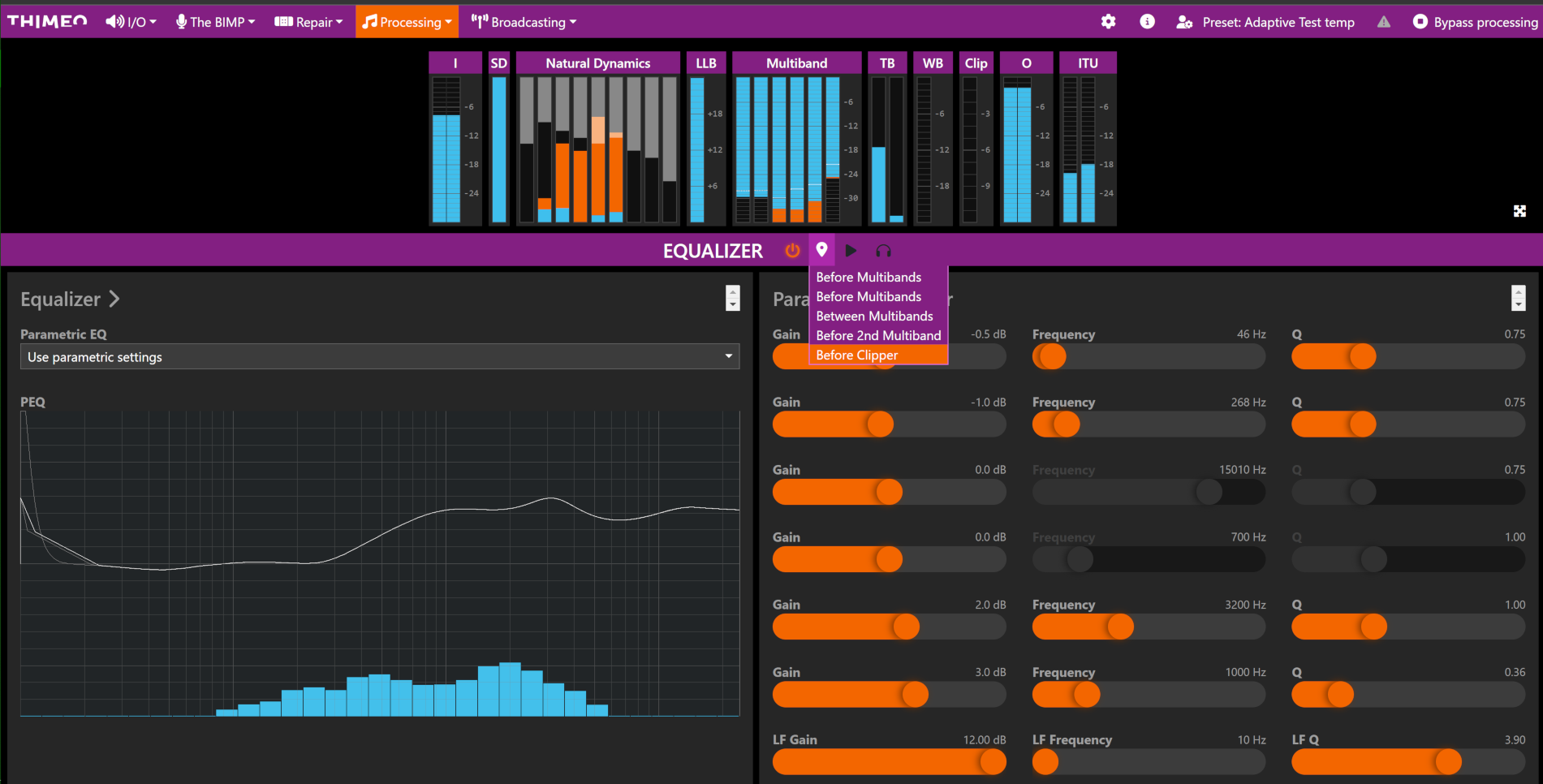 Screenshot 2023-10-30 080756.png [ 201.16 KiB | Viewed 637 times ]