I use Stereotool primarily for offline processing. It works really well for de-clipping before remastering albums, or using it as a remaster altogether for most of the newer Top 40 Hits. I use Stereotool primarily as the 64-bit VST plugin along with iZotope RX.
I will say I do wish Stereotool had a 64-bit floating point option for processing offline, even if the result would debatably not be audible, after stacking multiple chain effects, it would not hurt.
Using just the DeClipper part of StereoTool to rebuild peaks after decoding an HDCD with dBpoweramp results in very satisfying sound. Many of the HDCDs out there did not have the peak extension setting chosen, so the result of decoding those CDs with the HDCD option in dBpoweramp results in a 24-bit file with a measured 17-bit bit-depth. For example, Rob Zombie's 1999 album, American Music Made to Strip By, is HDCD encoded. Decoding it results in a 24-bit file that is -6db peak, and so we need to decrease the declipping settings by 50% as shown in the screenshot. The result is nothing but impressive...
Attachment:
File comment: How to Make A Monster - Track 3 on Rob Zombie's 1999 american Music Made to Strip By
HDCD Decoded.png [ 128.91 KiB | Viewed 2908 times ]
Attachment:
File comment: StereoTool's DeClipper Settings - note: -6dB is 1/2 the volume, so simply take 50% away from the initial DeClipper values.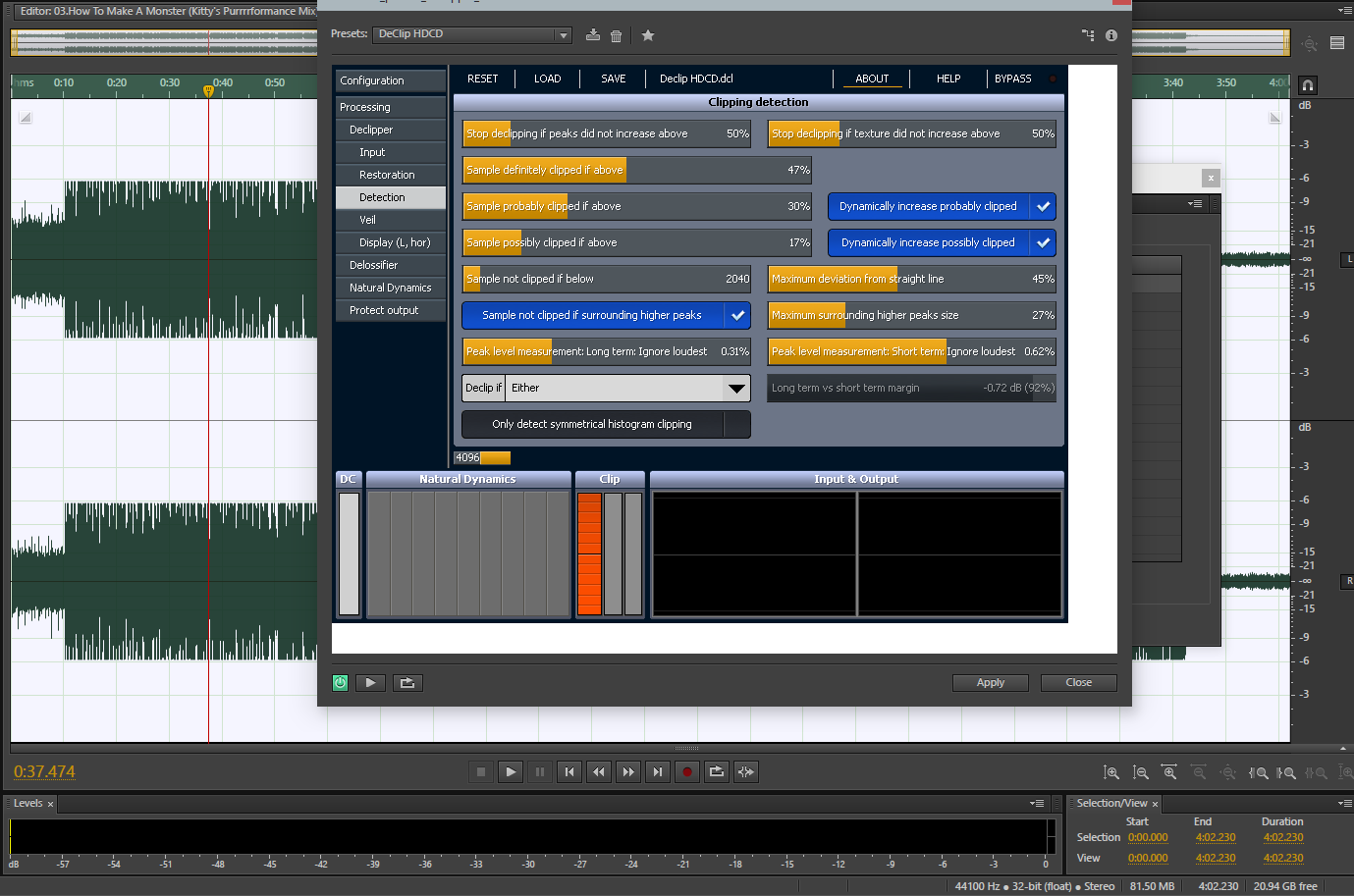 HDCD Decoded_Declipper Settings.png [ 151.98 KiB | Viewed 2908 times ]
Attachment:
File comment: After DeClipper runs. Note: this does not even have natural dynamics on. The results are stunning...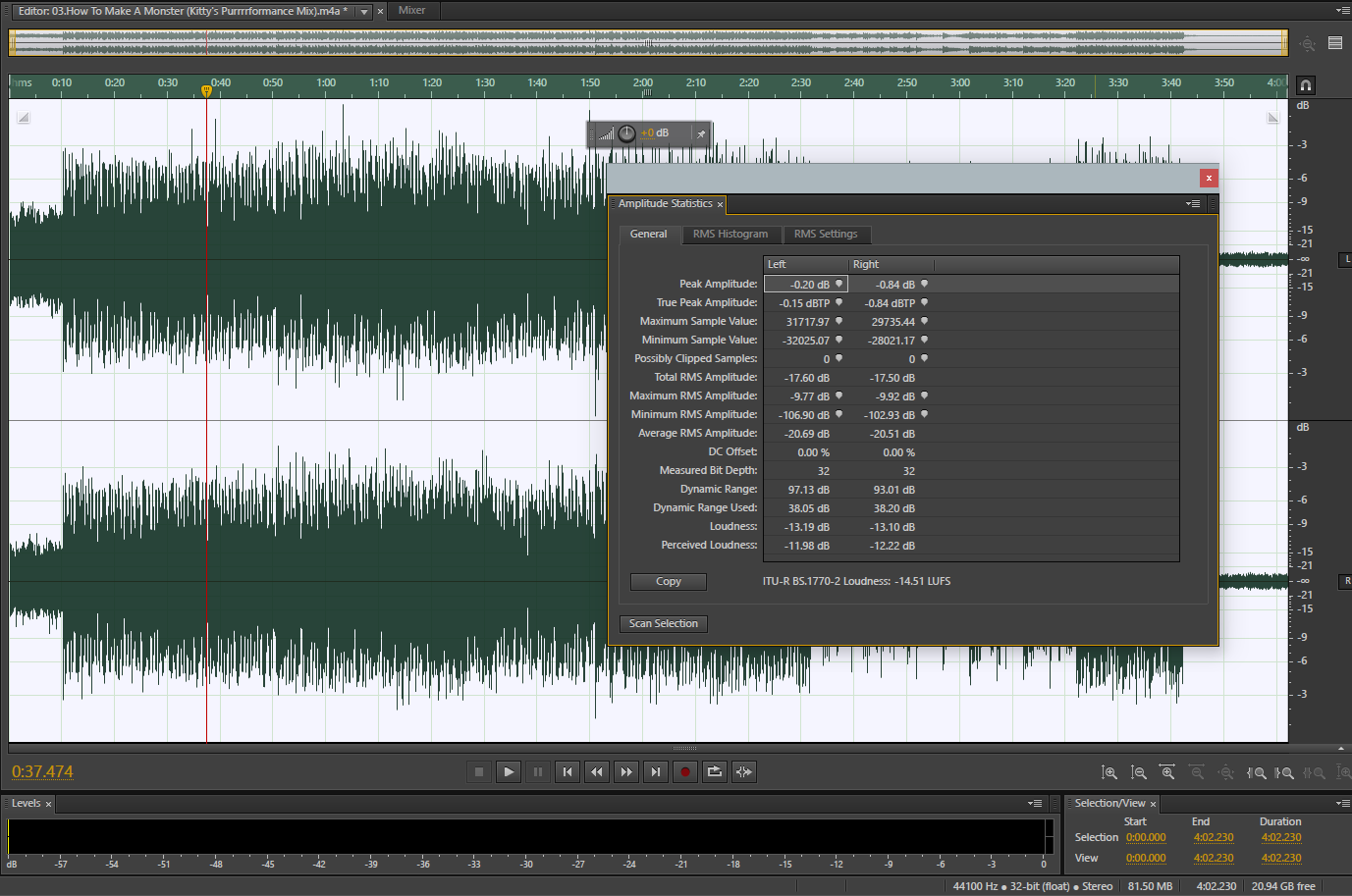 HDCD Decoded_After Stereo Tool.png [ 170.9 KiB | Viewed 2908 times ]