Hello
I would like to have the « same compressor settings/clipper limit » as the mono AM transmitter but for the FM transmitter (thus keeping bandwith and stereo) with compression and advanced clipper same as mono AM tx.
As you can see on the fist picture wich is AM mono transmitter, the average output is about -6db with advanced clipper/clipper drive about +9.42 db (x3).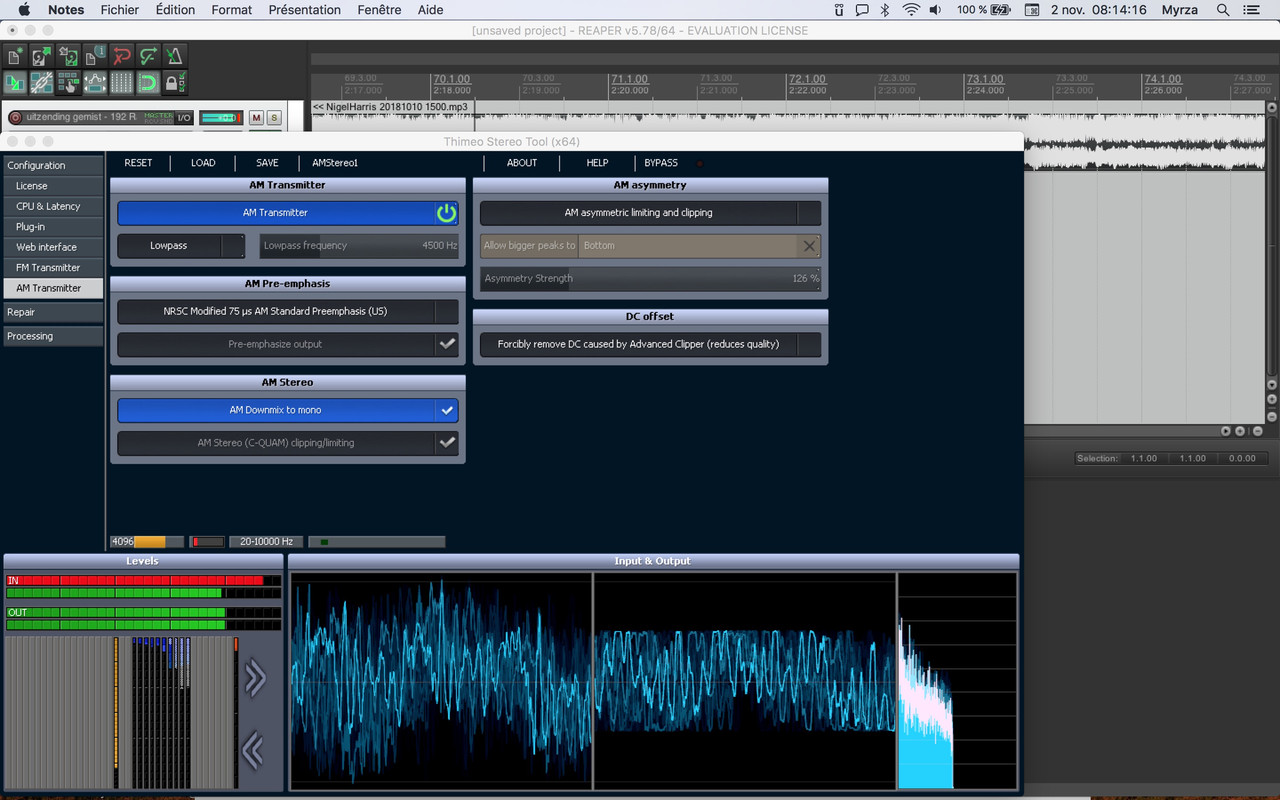 I would like to have the same characteristics for FM Stereo. Searching in the different panel option but I did not find any options
I have tried settings with AM Stereo but the compressor/clipper limit » and average output level is totally different as you can see on the following picture :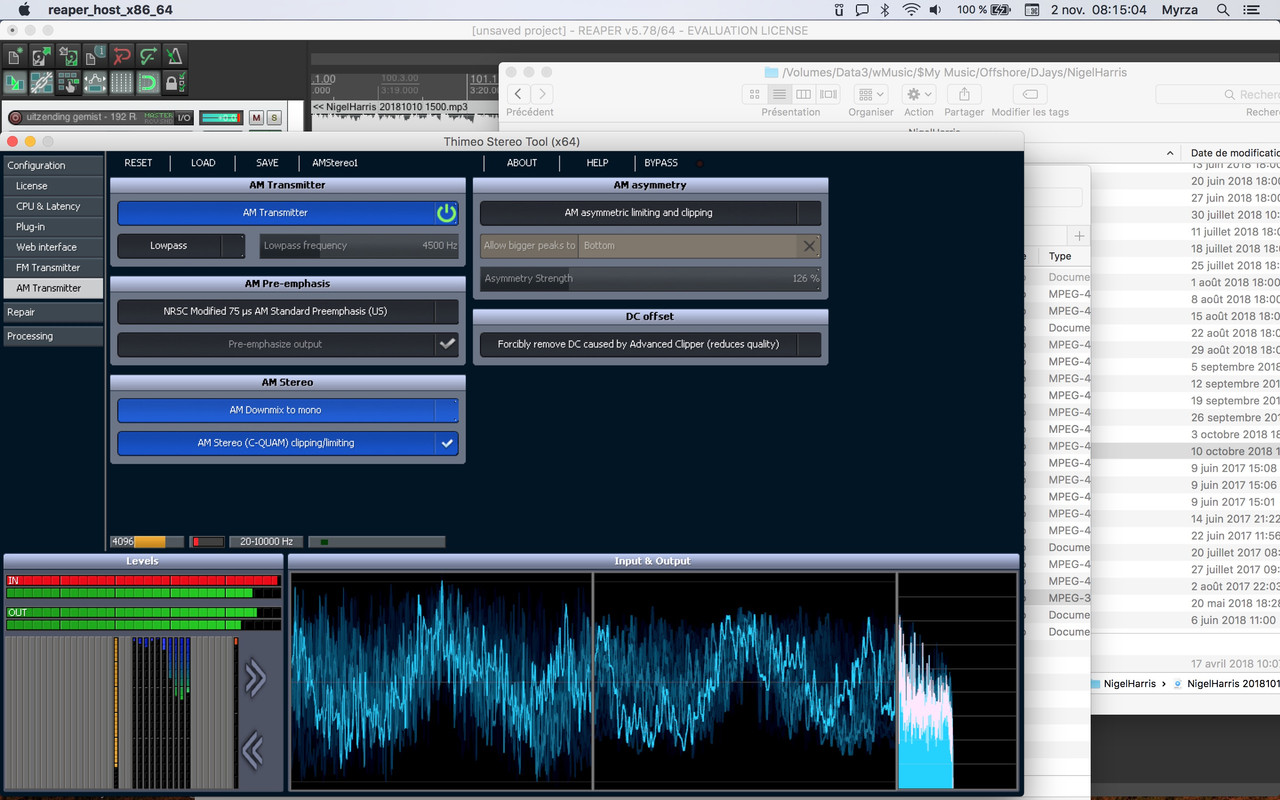 1) in the AM mono transmitter config, where can I change the -6db level limit ?
2) How can I make same settings for FM stereo ?
Tnx